"Alexa" Which is the best SEO consultancy in Mangalore?"
"Siri" Why voice search SEO is important for business?
Have ever thought about asking questions to your voice assistant like these? And you'll get the answer.
Many people would have thought voice search would become an important part of our life. Back in 2011, when voice search was introduced, it sometimes gives informative answers and amusing responses. Now, People are increasingly using voice search on their smartphone, tablet, or voice assistant (such as Google Home or Amazon Echo) to find what they're looking for online. Moreover, voice search has the potential to make search marketing more effective and will become an integral part of SEO strategy.
You'll need to know what voice search is, what is exactly voice search SEO, How to optimize for voice SEO.
What is Voice Search?
To keep it simple, voice search is voice recognition technology that allows people to ask questions and give commands to the device literally. These devices are designed to be a software application, a voice search also may be used by smartphones and other small Web-enabled assistants/devices.
In very basic voice search work by,
Translating speech to text.
Analyzing text for a query or order.
Connecting to an external data source, like a search engine or Wikipedia, for relevant information.
Translating this information back based on user intent.
Typically, voice search pulls information from search engines, Wikipedia, and major websites to fulfill requests.
While, a voice search can perform a variety of tasks such as playing music, dialing numbers, and setting timers, the ability to perform a question-based search is the most important for marketing and business.
What Exactly Is Voice Search SEO?
In simple terms, voice search SEO is a technique for optimizing content, phrases, keywords, metadata, and more for your voice search to rank first when a user asks a question. It mainly focuses on user's natural language and responds to them accordingly.
Voice Search Optimization Strategy: How To Optimize For Voice Search?
Optimizing existing content to make it more suitable for voice search is known as voice search optimization and, most businesses trying to implement these optimizing strategies.
Here are 7 key things to consider when you're optimizing your website content for voice search.
1. Obtaining the Featured Snippet
Featured Snippet one of the most powerful hack of search engine results pages(SERPs). Google's featured snippets are selected search results that appear in a box on top of organic search results. When it comes to voice search, featured snippets are what is read to a user in response to their voice search query. For voice search featured snippets are even more critical.
2. Long-Tail Keyword Research
Keywords are an essential part of web searches. Whether for typed or voice search, the keyword will continue to play an important role in how search engines find information. However, the type of keywords that the user wants is rapidly changing.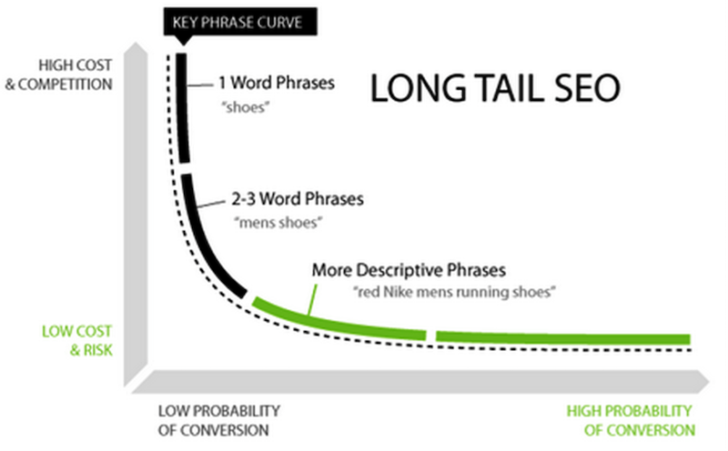 Long-tail keywords, that contain more than two words have a higher chance of ranking at the top and face less competition. It's been noted that visitors are more likely to use the long-phrase when they close to a point of purchase or when they're using voice search.
Consider the types of questions you encounter in your industry instead of using short and awkward keywords. Do thorough keyword research and develop three to four-word keywords related to the questions you generate.
3. Quality Content.
The more place your content can be founded by the voice assistant, the more likely your business will show up in voice searches. Make sure your data and relevant content are present anywhere that people may look for your business.
Google
Wikipedia
Google Maps
Apple Maps
Yelp.
It's a battle to be the only result provided by a voice assistant. However, some searches that do not have a clear answer will yield multiple results. The results are also affected by the device. Using an iPhone and Siri that the number of results displayed.
Alexa is the best choice for voice searches, when you set up skills in Alexa that will read your blog articles or play your podcasts.
4. Focus on Local Searches
More than 50% of customers use voice search to find a local business. This upward trend shows that local businesses will benefit immensely from voice search. These hyper-local searches are mainly focusing on Marketers and business owners. If you have a retail shop, ensure that its locations and XML sitemaps are readable by both readers and search engines.
Optimize "near me" searches, that searches are figure out you when they ask questions about your company, such as "what are some best hotels near me?" If you own a hotel, you must ensure that your business appears in their search results.
Google Ads' location extension can help make your business more visible, as well as Google Maps local search ads.
Keep basic information on your websites, such as your hours and location, in HTML rather than photos. This would also make finding it simpler and quicker for Google.
5. Increase the Loading Speed of Your Site
Why is this important?
It's essential to remember that website loading speed is one of the most important ranking factors for a website. Those using voice search are in a hurry and need rapid responses. If a website takes too long to load, They would most likely move on to the next website.
In fact that, the average voice search result page takes 4.8 seconds to load. If your website is taking too load or not optimized for mobile searches. Do you wait for that page or do you click on the second-best option?
Some ways, you can speed up your website by doing the following things:
Use a content delivery network (CDN).
Optimize the size of images on your website.
Move your website to a better host.
Limiting the number of the plugins.
Use website caching.
Reducing the use of web fonts
Don't make a customer wait around with long loading times. Update your website architecture and Speed up the loading speed of your site to stay at the top.
6. Mobile Friendly
Since a mobile view is the most important ranking factor for voice searches, because of the way people use mobile technology today and the majority of visitors' websites will be viewed with mobile web browsers.
Google can tell whether a website is mobile-friendly and will rank you based on this factor. So, how can you tell if your website is mobile-friendly? It's that simple.
Google Search Console has a mobile-friendly test that determines whether the website is mobile-friendly or not, as well as how to improve it. For example, you could have Javascript issues in your website that cause the website is " not mobile-friendly ". In this case, Google Search Console will notify you of the issue and as well as its location.
7. Create Frequently Asked Question (FAQ) Pages
Another great way you can use customer and SEO data to create voice search FAQ pages would be extremely beneficial since question keywords are popular.
The great thing is that FAQ pages can rank for several voice search queries. Furthermore, they provide detailed answers to what users are looking for?
As a result, if users do a voice search, Google typically pulls the answer from your FAQ tab.
Wrapping up
Voice search is one of the biggest trends in today's life style and its popularity will only grow dramatically in the coming years.
Marketers who recognize its significance and take voice search SEO seriously will see greater growth for their clients.
Voice search offers an exciting opportunity to get ahead of the competition on a new platform and directly reach people who are more likely to purchase. Those who recognize the potential of voice search now will benefit in the future.
Implementing all the seven tips mentioned in this article to optimize your site for voice search SEO, that will benefit your overall marketing strategy.
Stakque Infotech, the digital marketing company offers professional SEO services that help your website gain organic visibility and high-quality traffic.