1. Build a responsive e-commerce website
A responsive website changes the layout to deliver an experience depending on the device being used, particularly ideal for mobile viewing.
A mobile responsive e-commerce website includes design elements such as:
Readable text without requiring zoom
Adequate space for tap targets
No horizontal scrolling
The main aim of responsive e-commerce website design is to prevent excessive resizing, scrolling, zooming, or panning that happens with sites that have not been optimized for different devices. It is also very difficult to access these sites, and it may even cost you potential customers who are frustrated with trying to find out how to do it.
In summary, the benefits of choosing a responsive design for your e-commerce website include:
Cost-effectiveness: Maintaining different sites for your mobile and non-mobile audiences can get costly.
Flexibility: When you have an e-commerce website with a responsive design, you can make changes quickly and easily. You will not need to think about making improvements on two websites.
Better user experience(UX): User experience (UX) is important to website owners. You want people to like your e-commerce platform, and you want it to be easy to use to persuade them to come back. If anyone visits your e-commerce website on a mobile device, and it takes forever to load or your pictures do not have the correct quality, it may make your company look unprofessional.
Search engine optimization gains: Responsive design will help with SEO because Google, as described, gives priority to mobile-friendly websites. When conjunction with other SEO considerations, the responsiveness will help give you a big boost when search engine performance.
Ease of management: Many companies, particularly smaller ones, don't have a lot of time to upgrade or refresh the way their website looks. But rather than having to employ a designer to manage any part of your website, responsive design allows you to make the changes yourself, quickly and easily.
2. Develop an E-Commerce App with Good UI and UX
Most of the e-commerce businesses are starting an e-commerce platform with an Android and IOS app initially. But our opinion is to start an e-commerce platform with the website initially, so you can reduce the initial investment for starting an e-commerce business. After getting good feedback from customers you can upgrade the e-commerce website to an app. Okay, Let's discuss developing an app with good UI(User interface) and UX(User experience). Building a better customer experience for your customers is key to your success. So before you dive into creating a mobile app for your e-commerce platform consider the things mentioned below:
Clear & Uncluttered User Interface(UI): When designing the user interface ( UI) of an e-commerce mobile app, there are two important things you should always keep at the forefront of your mind. The first is that a mobile device's screen size is considerably smaller than a full-size desktop or laptop, and you're limited to how much content you can show on one screen. And the second is that you should design your app so that your customers can use it as easily as possible, and most importantly buy something quickly.
Condensed & Consistent Navigation: Unlike e-commerce websites, where you'll commonly see large mega-menus listing all categories, sections, and promotions with mobile the app's smaller screen size, you 're limited to how many items you can effectively show in the global navigation. Also, every menu item should be written and easily understood using just one single word.
Stop a lengthy period of sign-up & check-out: Users don't want a long cycle of multi-page signup or checkout, and this goes double for users of the mobile device. They just don't have the patience. Make the process simpler by encouraging new customers to register using their favorite social network and to buy as a guest.
Always show a prominent 'Add to Cart' Button: Some of the main things that you need to do when a customer discovers a product that they want to buy is to make sure they can complete the order as quickly as possible. You'll more than likely lose the sale if they have to take too many steps. Having an always in view and prominent 'buy now' or 'add to cart' button on product screens will help make the customer's shopping experience easier and will help to boost your sales.
Reduce the Number of Images: To ensure that your app loads as quickly as possible, a simple approach is to restrict the amount of weighty high-resolution images you use per screen. One will be enough.
Allow Users to Favorite Products: You can make the shopping process more enjoyable on your mobile app by encouraging users to add items to a 'wishlist' or 'favorites' section and then allow them to revisit their accumulated lists to give them the extra time they need to decide which item to buy.
Consider the Thumb-Friendly-Zone: With statistics showing that 70–90 percent of the world's population is right-handed, you should position your app's main areas and functions (such as the 'add to cart' button) inside the right-hand 'thumb-friendly-zone.'
3. Search engine optimization for e-commerce websites
Even though SEO has the highest Return of Investment of any e-commerce marketing campaign, most online shops are put together with little to no consideration of search engines.SEO, on the other hand, needs just front-end effort — once you rank, you are making sales on the autopilot at no recurring cost.
Key Tactics to Include in Your E-Commerce SEO Strategy:
Keyword research: It is to find the types of keywords customers are searching for.
Site architecture: Based on your research on the keywords.
On-Page SEO: Optimisation of meta tags and content by strategic keywords.
Technical SEO: To help ensure search engines can effectively crawl your pages.
Faceted SEO: Helps to reduce thin content and 404 errors.
Local SEO: Helping drive local organic traffic.
Content marketing: To drive more organic visitors.
Link Building: Help to improve the authority of a website.
Measuring SEO Success: Measure the result of SEO with tools like Google Analytics and Ahrefs.
SEO is a Continues process. Without Proper Knowledge, you don't do SEO by yourself. These days, reaching the first page isn't enough. You must rank on top. Just consult a proper SEO consultancy for better results. We are one of the best SEO Consultancy in Kerala. We have three different SEO packages. Our Pro SEO package gives the best results for e-commerce websites. If you want, you can learn more about SEO in our previous blog.
4. App Store Optimization for an E-Commerce App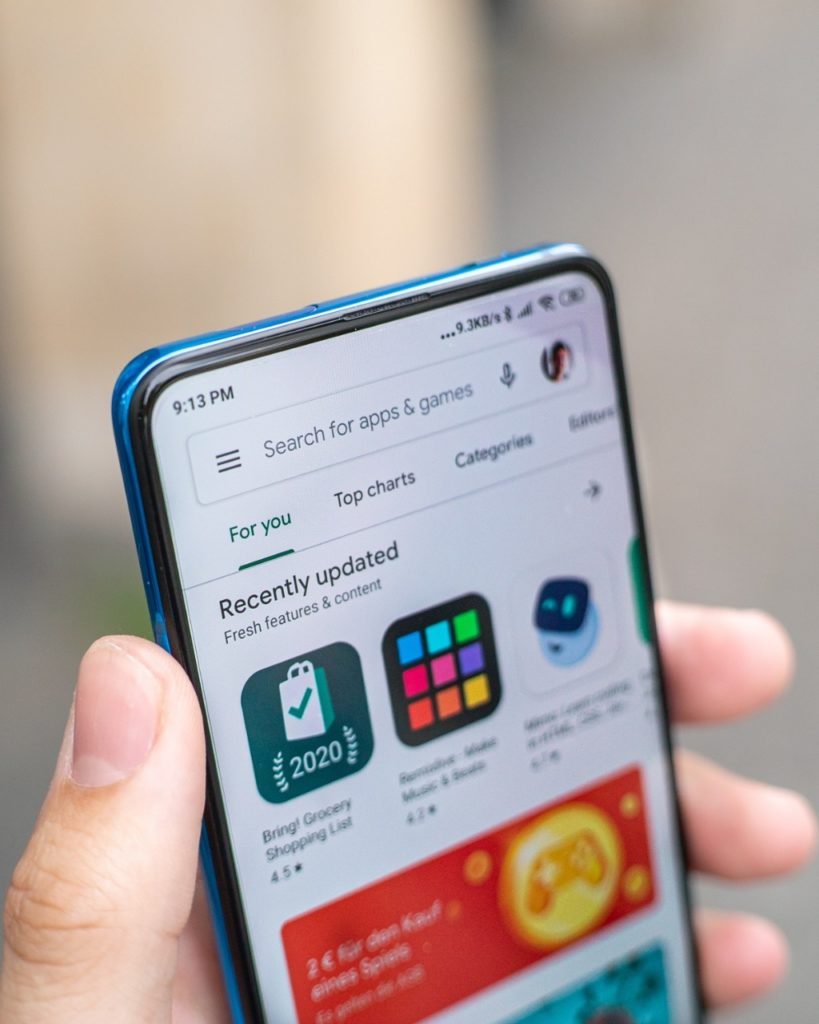 ASO(App store optimization) is the process of optimizing mobile apps to rank higher in the search results of an app store. The higher the app ranks in the search results of an app store, the more accessible it will be to potential clients. The increased exposure appears to turn into more traffic on the App store page of your app.
The main aim of ASO is to drive more traffic to your app's page in the app store. So the searchers can take a specific action, i.e. downloading your app.
The goal of ASO is nearly always app downloads, but supplemental goals can include:
Increased brand exposure.
Positive app reviews and ratings.
Audience engagement.
Additional marketing channel diversification.
Just like SEO, optimizing your app's visibility is a constantly evolving and ongoing process. Your target when you create an app is to drive the traffic. You will stand out in the App Store and Play Store where your scope is infinite with a dedication to ASO, constantly monitoring and evaluating the success and results.
The Mechanics of E-Commerce ASO are:
Title: The keyword in the title will be the one with the heaviest traffic in searches. Spend time researching which keyword that is, because it can be detrimental to change your title often to include different keywords. When your app starts ranking higher and receiving more ratings, your app's news will start spreading by word of mouth. Changing the title can complicate word spreading about your app.
Keywords: To boost your search results, you need to know which keywords are relevant and used most frequently by your target audience. also, Do some competitor research and analyze which keywords they use.
Total # of Downloads: Your number of downloads is very important to ASO, but you don't have full control over them.
Ratings and Reviews: It's also critical, and hard to control. Although there are ways in which happy users can be encouraged to rate and review.
Like SEO, it is difficult to do ASO without relevant knowledge. there is a chance of getting a negative impression by doing ASO yourself. It is better to consult an ASO expert, instead of doing yourself.
5. Targeted and Retargeted advertisings on google and Relevant Social media platforms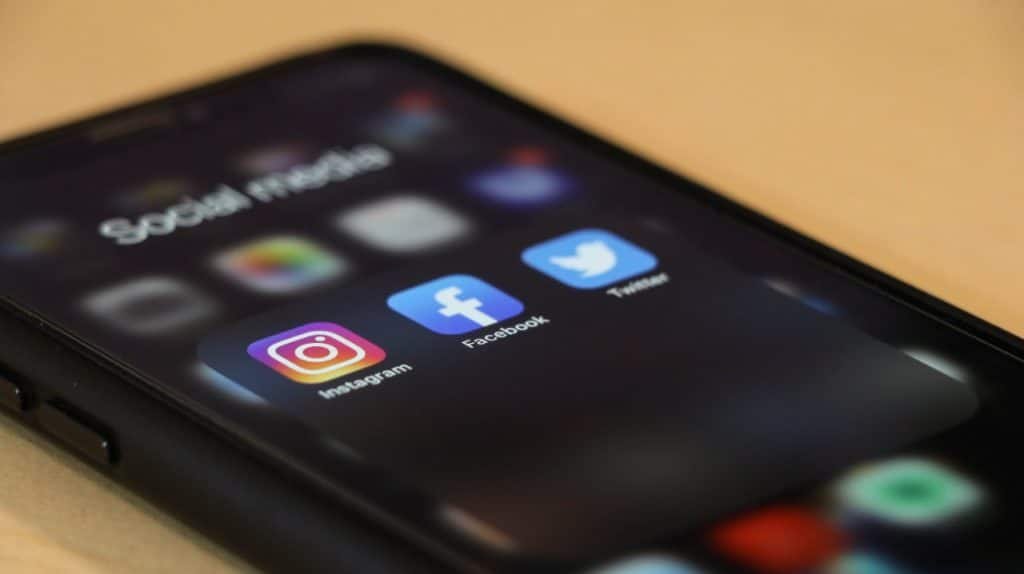 Whether you're in the early stages of starting a new e-commerce platform or running a profitable e-commerce business having good sales, new customer acquisition is always a priority, and advertisement is one of the best ways to acquire new customers. e-commerce advertising is the act of placing paid content on an online property or off-line. Online resources include a website, search engine, social media network, podcast, newsletter, or some other collaborative online property such as chat or instant messaging.
Those paid messages allow you to reach customers who may or may not have heard about your company and products. The targets of advertisement campaigns can include everything from growing brand awareness to having a direct response like a newsletter reader, app signup, or a sale. An advertising campaign or medium that works well for one e-commerce business may not work as effectively for another. Testing and calculating your return on investment ( ROI) on any platform, both online and offline, is important always.
Targeted and retargeted ads in google
AdWords and e-commerce go together like peanut butter and jelly for a good reason: it works. A study by Wordstream found that e-commerce retailers have the highest click-through rate out of all industries at 5.23%, with an average conversion rate of 3.58%. Creating a profitable AdWords campaign that drives sales can seem overwhelming at first. Nevertheless, just a little planning and preparation is all you need to succeed. While advertising on google, we have to concentrate on highly targeted and retargeted ads.
Targeted ads
Google Ads targeting is a perfect way for you to create more successful strategies for advertisements on Google. You will attract more leads that are interested in your brand, which will push your campaign to better results.
There are two main categories of targeting:
Audience targeting: In audience targeting, we have to consider a few targeting methods you can use for Google Ads.

Demographic targeting
Interest targeting

Content targeting: Apart from audience targeting, you can also target by content. Content targeting allows you to reach people searching for specific types of content. Here are a few examples of content targeting methods you can use for your business.

Keyword targeting
Targeting topics
Placement targeting
Retargeting ads
Retargeting is one of the most popular ways of advertising. Such Google Ads target users who have previously interacted with your content. Retargeting ads are meant to get leads to think about your business again and consider buying from you. Since we use AdWords to think about retargeting, there are several ways you can hit your target audience with a display ad.
Understanding your remarketing goals: There are usually three forms of retargeting campaigns you may want to run.

Campaigns aimed at people who did not take a certain action on a page – e.g. Generate leads from users who have not opted in on your landing pages.
Campaigns targeted at people who reached a certain page within your checkout process, but did not complete their purchase– e.g. Turning people away from carts.
Campaigns for people who haven't seen a page you'd like them to see – e.g. promotion of content or other pages on your site.
Creating a retargeting list: There are two parts to setting up a retargeting campaign.

Creating a retargeting list
Running a campaign targeted at that 'retargeting list.'
Targeted and retargeted ads in Relevant social media platform
When thinking about which social media to use for ads, look at which ones perform organically well. Networks where fans instinctively strike a chord with your content are an obvious choice for the first social ad campaigns. When choosing where to place your ads, it's also helpful to know which networks are most popular with your target audience. It is better to Consider Facebook and Instagram for Indian customers.
Targeted ads on Facebook and Instagram
Getting to know who your customers are is a crucial step for a successful Ads campaign. Facebook and Instagram have 1 billion+ daily active users, so it's absolutely critical that you target only those who are potentially interested in your product. Any audience that is not likely to convert for you is a waste of your advertising dollar. Facebook has added the ability to specifically target your Instagram followers with Facebook and Instagram ads. Choose the audience who'll see your ads and keep testing different targeting options to find your sweet spot.
The targeting options that are using for audience targeting campaigns :
Location-based targeting: Facebook lets you target individuals at different locations including Country, State/Region, Counties, DMA(Designated Market Area), City, Postal Code, and Specific Address Radius.
Demographics-based targeting: In the Demographics tab, You're going to get plenty of topics targeted to customize your audience based on several choices. The basic 3 are:
Interest-based targeting: Interests are one of the best (and easiest) Facebook and Instagram ads that advertise choices because they allow you to advertise individuals directly interested in a product-related subject matter. For example, you could target people interested in your rivals or your wider business segment, or your business-covering magazines and blogs.
Behavior-based targeting: Unlike precise interests, Behaviors allow you to target people through the history of purchases, things they like, personal anniversaries, etc. Facebook gathers this data by evaluating several variables, as well as using external data sets.
Retargeted ads on Facebook and Instagram
Retargeting ads look like other ads you can create for Facebook and Instagram. Since these ads display only to your site visitors, you can retarget for a few different reasons.
Remind visitors of your products
Introduce your other brands
Announce events and sales
You can do this retargeting ad with the help of various tools. Facebook and Instagram retargeting ads allow you to retarget ads to anyone who visits your connected store with the Facebook ad pixel enabled. You'll need to create a new Custom Audience that contains your Instagram and Facebook followers and then set up your ads to target that Custom Audience.
Two ways to implement your retargeting strategy :
Using an autopilot service for Facebook retargeting: Using an app to run your retargeting campaigns on autopilot is a common option for small businesses, or those just getting started with retargeting. Autopilot applications such as Shoelace, Socioh, and AdRoll make it simple to set up and run basic campaigns for retargeting.
Managing your own Facebook advertising: Managing your retargeting ads is available to any business through Facebook Ads Manager without a third-party app. By creating a Business Manager page and installing the Facebook pixel, you can set up, launch, and scale your retargeting ads.
The best retargeting strategy requires focusing on equal parts on targeting the right audiences and using the right creative. If you have both components operating in unison you can be confident that the right message is being delivered at the right time to any potential customer. Some methods of retargeting are given below:
Creating retargeting audiences
Segmenting your Facebook audience
Building your funnel
Setting budgets
Optimizing your Facebook retargeting campaigns
6. Programmatic ads
Programmatic advertising is the use of machine intelligence to buy ad placements that are most suitable for you. There is no middleman in the form of an ad network here. Ad inventory is sold on platforms called ad exchanges. You may need to use a DSP or display-side Platform, to key the sort of target audience you want; Ad publishers use an SSP, or supply-side platform, to communicate ad inventory availability to ad exchanges. Once a visitor enters the website, the ad exchanges are given user information. If it matches your target audience's criteria, you can automatically enter an auction with other advertisers. The Google Display Network has a huge audience base. It provides access to all of the websites that have signed up to be a Google partner. This amounts to around 70% of the web but is still less than what a DSP can offer. The pricing model of the Google Display Network is varied. You can opt for the following:
CPC (cost per click): Here, the cost is decided for every click.
CPM (cost per mille): Here, the cost is decided for every thousand impressions.
CPA (cost per action): Here, the cost is tied to a particular action. This can be anything from signing up for your newsletter to trying out a free trial of your product.
Programmatic advertising opens up a series of opportunities, which would not be possible if ad placement was done manually, as it has been done in the past. It allows advertisers to procure digital media without having to pre-negotiate a price, so they pay only for the relevant impression that they actually receive. They can also sign up for a minimum number of impressions or a minimum budget, which makes digital advertising more flexible, and they can buy digital media across publishers, which reduced administration costs. Programmatic advertising is a very complicated topic. the common individual can't do it without a good experience.
If you are starting an e-commerce platform, you must be aware of the things I mentioned above. Most of them are neglecting these things and bothering about their bad results. You can get good business by doing these things properly. If you want to develop a good e-commerce platform, Just consult a good IT consultancy dealing with all these things. Stakque Infotech Pvt. Ltd., the best e-commerce website development company in Kerala, expertise in all of these areas and can assist you in attracting new clients. We can increase your sales in the e-commerce platform and generate good revenue. You can just contact us to Jumpstart your e-commerce business.