Appearing in media is undoubtedly a positive ambition for Boutique Marketing and Developing companies, and boy, we did. In the first month of our companies run, we were lucky enough to work for the Kerala School Kalolsavam. The 60th Kerala School Kalolsavam took place in Kanhangad, Kasaragod. A busy town in the district of Kasaragod.
It was an uphill battle for the government officials to tackle the extremely difficult traffic situation in Kanhangad Town. We were introduced to government officials via one of our high school teachers. It was a very interesting task to undertake, and instead of the mobile application, we successfully pitched a website for Kerala School Kalolsavam 2019. Kerala School Kalolsavam 2019 was a great success in Kasaragod history.
The website which is shown here in the screenshot was the final product(Although the website is still online during the writing of this article, it went down any time). The Kasaragod collector Dr. Sajith Babu took hold as a mentor for the project, and with his proper ideas and suggestions, we finally created a website that had a total of 50,000+ page views in three days' time frame. This specific website which is named Visit Kasaragod has been an SEO success to date. Our website still holds the Top 3 ranks for the search terms "Visit Kasaragod", and "Visitkasaragod". It also holds the top SERP positions for several other search queries. Mind you, Visit Kasaragod hasn't been updated for the last 6 months, since the use case of the website is expired.
A journey to this successful website will be explained in a subsequent post since there is too much technical aspect to it, and it demands its own special article.
The website visitkasaragod.in is a huge success and an article about Stakque Technologies is Published in Some of the major Media.
They are as follows.
1) Suprabhaatham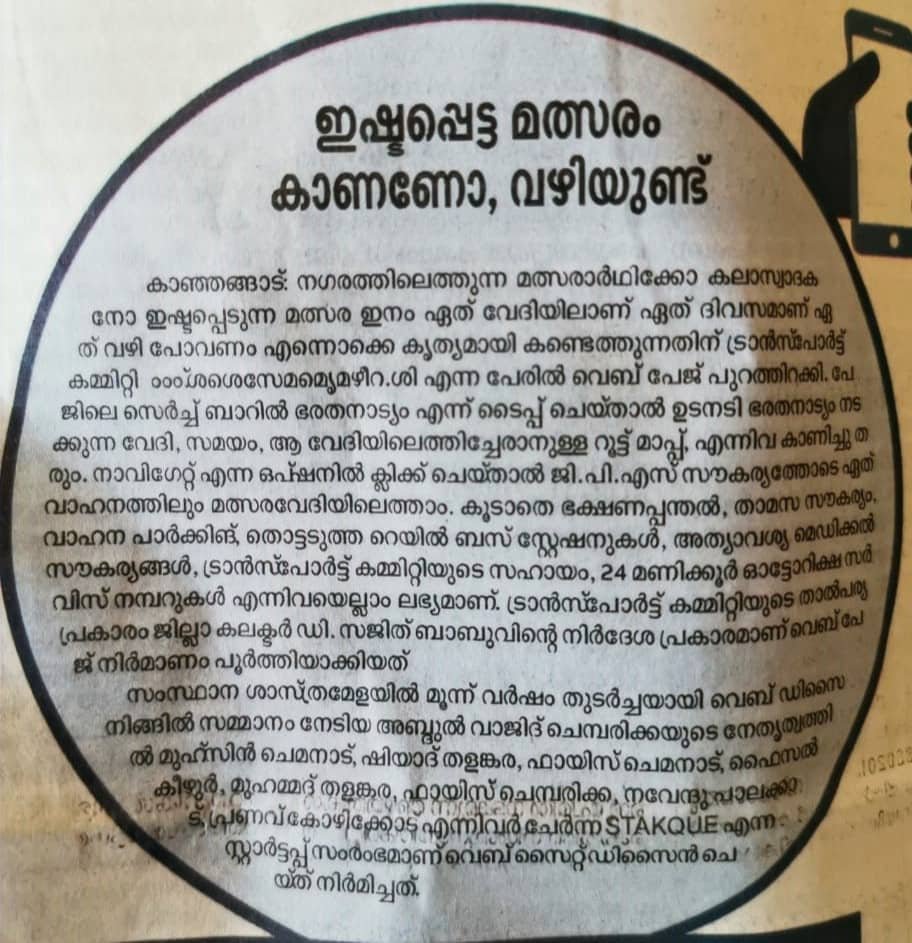 3) The Hindu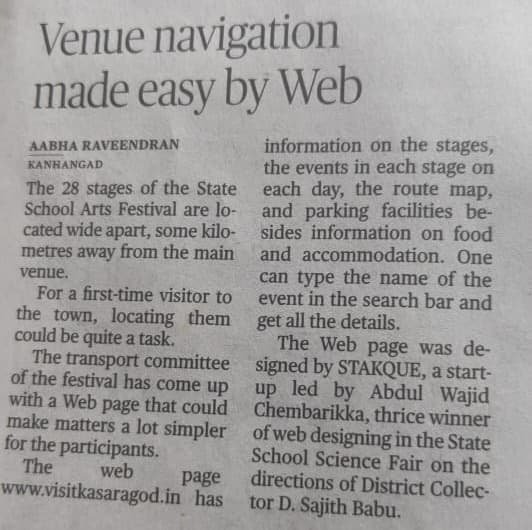 4) Malayala Manorma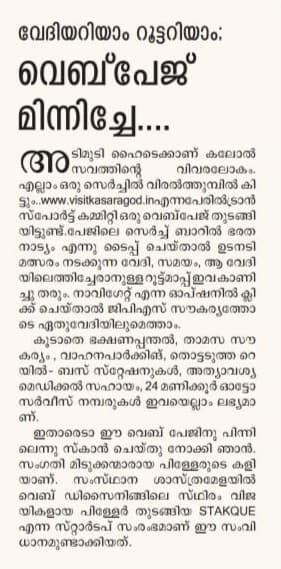 5) Mathrubhumi

6) Deepika

7) The North View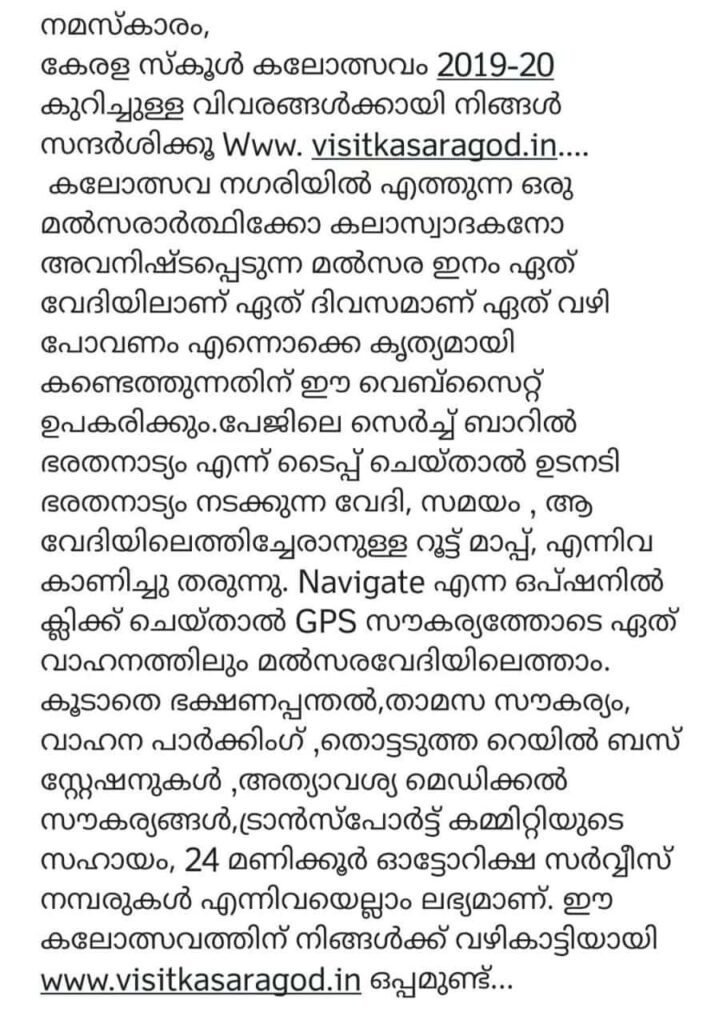 8) Madhyamam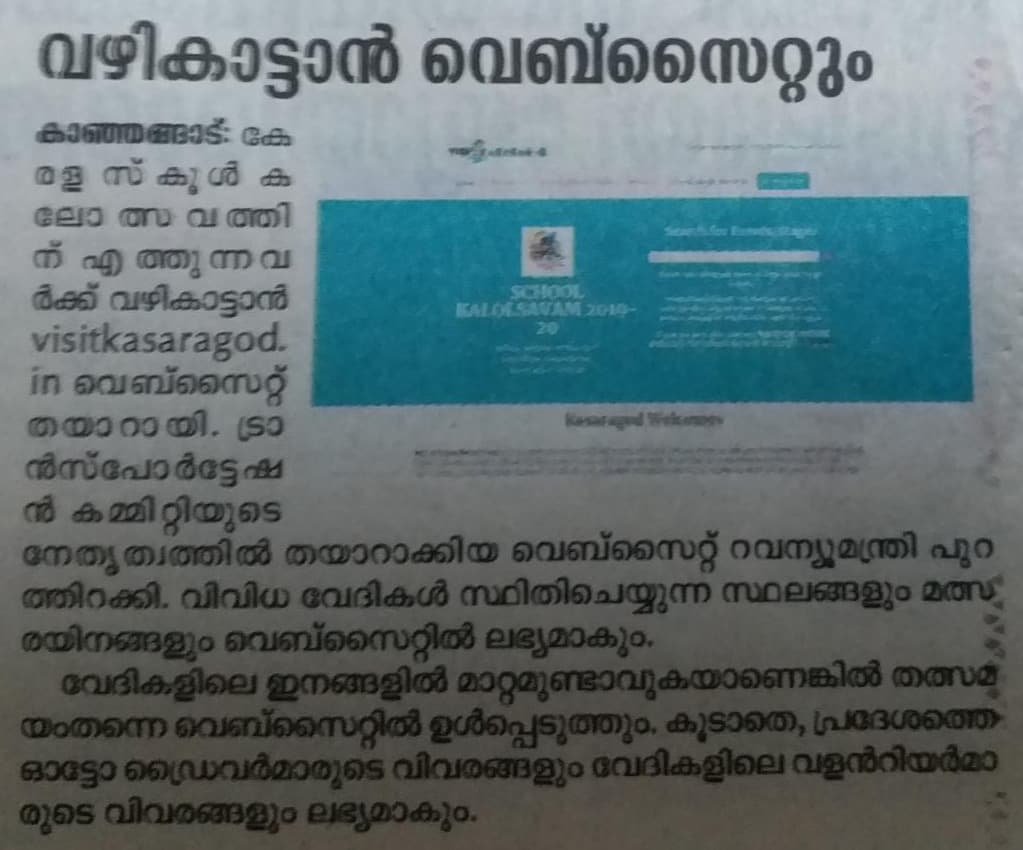 9) Utharadesham